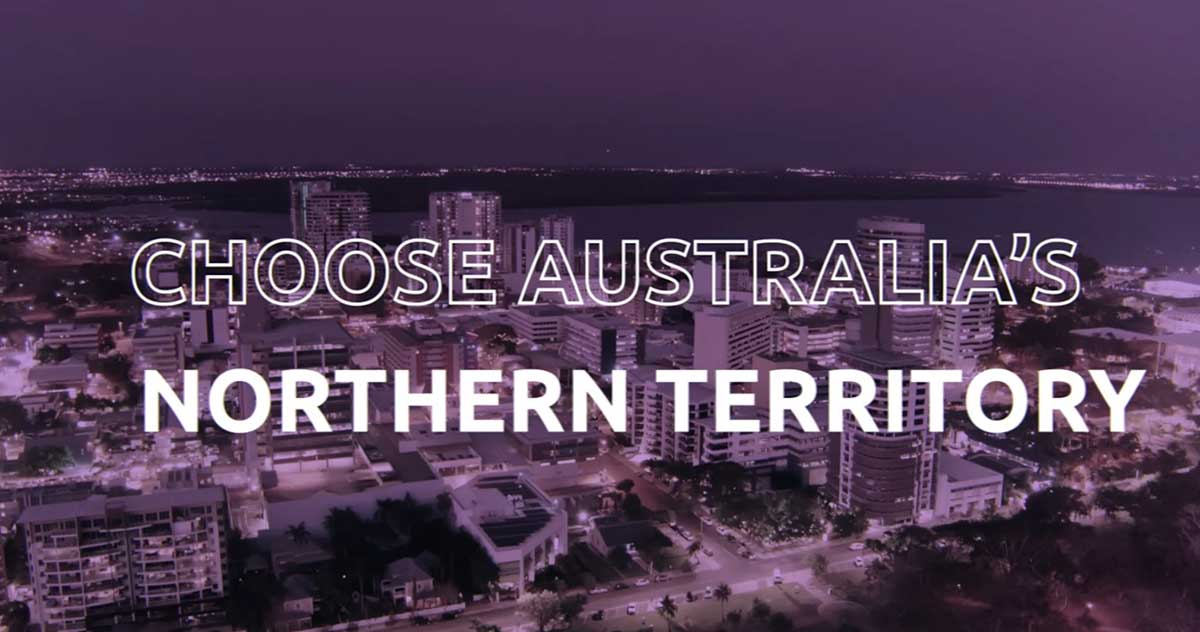 The first phase of a global digital marketing campaign to attract skill workers to the Territory commenced earlier this month.
Delivered over 12 months, the first phase includes a 6 week marketing burst designed to raise the profile of the Territory and promote it as a desirable and attractive place to live, work and do business.
With increased competition Australia-wide, the campaign marks the first milestone in a significant push to attract skilled workers to the Territory this year.
The Territory has a long and proud history of migration and interstate and overseas national and they have played an important role in meeting the Territory's workforce needs and are a key contributor to economic growth, population growth and social diversity.
The campaign will target skilled and semi-skilled workers in Australia (New South Wales, Victoria, South Australia and Western Australia), Singapore, Switzerland, New Zealand and London. The campaign will run across a combination of channels including Facebook, Instagram, Messenger and YouTube.
Access to and retention of a suitably skilled workforce is a key issue for many employers in the Territory. With the COVID-19 pandemic there are renewed challenges in workforce recruitment and retention.
The Northern Territory Government continues to work closely with industry to understand their work demands and recruitment challenges. A list of targeted industries are identified below:
automotive industry targeting: mechanic, automotive repair, auto mechanic
hospitality industry targeting: chef, sous chef, head chef, restaurant managers, barista, cafe owner, hotel manager, restaurant owner
education industry targeting: university teacher, university tutor, early childhood educator, early childhood teacher, primary teacher
community industry targeting: community health worker, community support worker, social worker, personal support worker, support worker
health industry workers: registered nurses, clinical nurses, community health worker, psychologist, clinical psychologist, dentist
construction and manufacturing industry workers: carpenters, electricians, welders, construction foreman, metal worker, plumbing, building construction contractor
veterinarians.
For more information about migrating, living and working in the Territory, go to The Territory website
Watch the video: