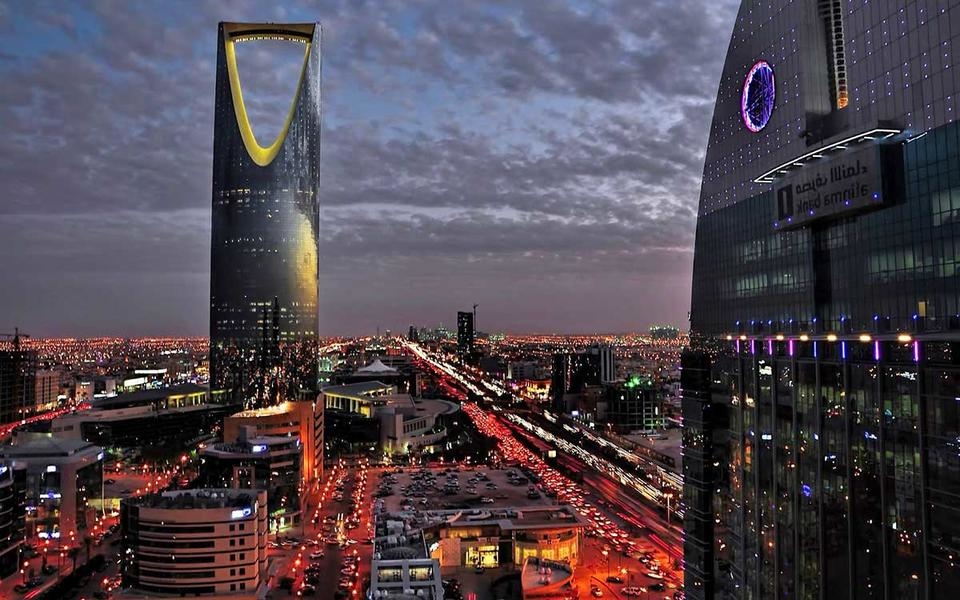 US-Saudi Arabian Business Council tells CW how the outbreak of COVID-19 has changed the face of KSA's construction sector.
The global outbreak of the novel coronavirus (COVID-19) pandemic has left an unprecedented impact on local and international stock markets and supply chains, as well as sectors including, construction, manufacturing, F&B, retail, and distribution.
According to a report by World Health Organisation (WHO), as of 20 April 2020, globally the total number of confirmed COVID-19 cases reached 2,319,066, with 157,970 deaths.
In Saudi Arabia, on the same day, confirmed cases totalled to 10,484, while deaths peaked at 103. This number has also been confirmed by the spokesperson of the kingdom's Ministry of Health, Dr. Muhammed Al-Abdel Ali on 20 April.
In the Middle East, most countries have adopted a contingency plan, including implementing a complete lockdown, as well as 24-hour sterilisation programme.
All this has shaken the economic position of countries, which has also affected the construction sector.
Speaking exclusively to Construction Week on the impact of COVID-19 on the kingdom's construction sector, Albara'a Alwazir, economist at US-Saudi Arabian Business Council (USSABC), says: "Given the impact COVID-19 and the drop in oil prices is having on global markets, we expect a downturn in Saudi Arabia's economic activities at least for the first half of 2020."
"While the construction sector rebounded strongly in 2019, we expect to see a drop in economic growth for 2020. This drop is a result of lower oil revenues, which have a historical inclination to precede a drop in construction activities."
Alwazir explains that with the momentum shift in 2019, "the COVID-19 pandemic will impact the kingdom's construction sector in 2020", and adds that the issue isn't specific to Saudi Arabia, "it is a global challenge".
"The construction sector is labour intensive and requires a significant number of labourers. However, limiting the spread of COVID-19 is of paramount concern."
"This presents a considerable challenge to the construction sector, as recently announced orders by the government to refrain movement between cities in addition to longer curfew periods, especially for Riyadh, Jeddah, Makkah, and Madinah are taking place."
According to Alwazir, who is an economic expert with 17 years of experience, the two main challenges facing the construction sector are "disruptions in the supply chain and the limited mobility of people".
"Firstly, Saudi Arabia imports a majority of its machinery and equipment from China. This impact orders for new equipment for projects that are set to begin and for projects that are currently under implementation," he explains. "While official figures regarding imports and exports are not yet available for the first quarter of 2020, we expect a downturn in imports and exports of construction related goods."
From 23 March, the Saudi Arabian government has since imposed restrictions on the movement of people to limit the spread of the COVID-19, which according to Alwazir "will curtail productivity rates in the construction sector".
In April, The Custodian of the Two Holy Mosques King Salman bin Abdulaziz Al Saud further ordered an extension to the curfew strengthening the country's move to combat the outbreak. "This will result in likely delays in the implementation and completion of projects."
Pointing at sectors that will bear the most impact of the pandemic, Alwazir explains: "If the pandemic extends beyond the summer and into the rest of 2020, we will likely see further suspensions and/or cancellations of projects for specific sectors.
While all sectors will face downside risks, it will be more considerable for the hospitality, transport, and retail real estate sectors, which are largely dependent on consumer demand.
"Alternatively, the healthcare sector will likely witness an increase in projects as demand for healthcare — infrastructure, medical equipment, and personnel — will continue to increase."
Talking about various economic measures adopted by Saudi Arabia to overcome the void that has been created due to the outbreak, Alwazir, says: "While the kingdom announced a 5% reduction in its budget to offset these challenges, it is also injecting $32bn (SAR120bn) in financial support to combat COVID-19.
Approximately $19bn (SAR70bn) includes direct support to the private sector, especially small and medium-sized enterprises (SMEs) and high-risk sectors such as hospitality and tourism, in addition to provisions allowing the postponement of value-added tax (VAT), excise tax, and income tax payments for a period of three months."
"The Saudi Arabian Monetary Authority's (SAMA) $13bn (SAR50bn) stimulus package will support private businesses and include loan deferments for businesses. These are the short-term quick turn-around solutions the kingdom has delivered since the outbreak," Alwazir notes.
However, according to USSABC, the construction sector's contribution to the country's GDP "rebounded into positive territory in 2019", having witnessed a negative growth the last three years.
This contribution grew by 4.6% compared to 2018, marking the highest growth rate since 2014, Alwazir — who earned an MBA from the Kogod School of Business at American University in Washington, DC with dual concentrations in finance and real estate — tells Construction Week.
Alwazir explains: "The non-oil sector is still expected to grow compared to 2019, albeit not at the levels that was forecasted when the year began.
"However, we have seen megaprojects that have been awarded during Q1 2020 such as the $2 billion King Salman Airbase construction project and Saudi Aramco's continued investment in the oil & gas sector."
Saudi Arabia's construction sector supported by gigaprojects such as The Red Sea Development Project, Qiddiya, Amaala, Riyadh Metro, and Diriyah among others has strengthened the value of awarded contracts in 2019, experiencing a massive 95% jump from 2018 to $56.2bn (SAR197.1bn).
Alwazir concludes: "The kingdom's drive to enhance both physical and social infrastructure capabilities through numerous Vision Realisation Programs (VRPs) was evident this past year."
"These positive developments, which came to fruition in 2019, are expected to expand in the coming years to achieve the kingdom's medium to long-term Vision 2030 targets."
Ref: Construction Week Online
Social Share